KOY GEAR INVISIBLE TECHNICAL CLOTHING
You can't see it, but it's there.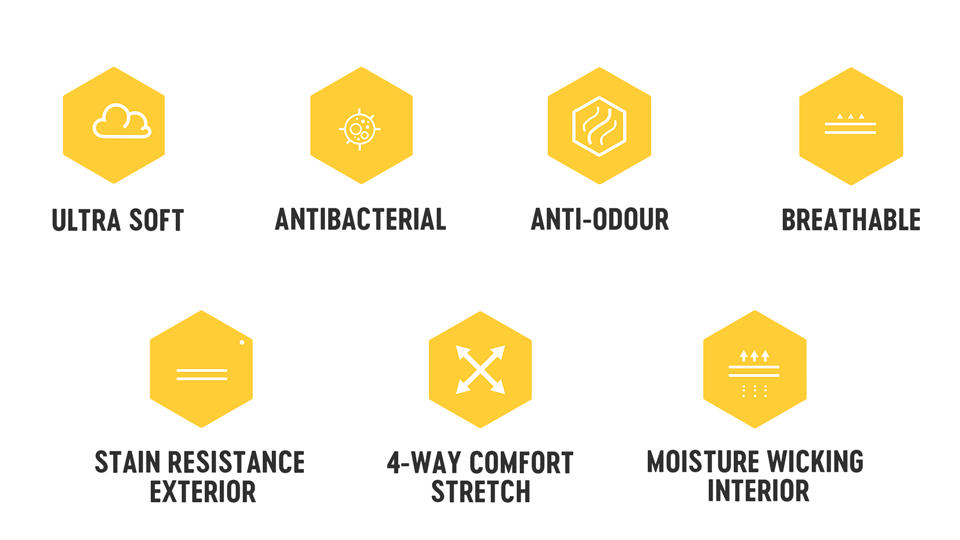 Update after several months: the best underwear I've had so far. I need more, so I can sort out the rest of my not-so-great briefs.
- Patrick K.
Best underwear I've ever owned. Think I have now bought about 20 directly from their website. My best Kickstarter so far.
- Daniel D.
No chafing; no swamp b**T
I work a job that requires me to work inside somedays and outside some. Today was an outside day in the scorching Texas heat. Coupled with sporadic rain it has been an extremely humid couple of days.... No chaffing and no case of swamp butt AT ALL. I was fresh at the end of the day and good to go. This underwear is awesome!
- Nathan F.
I LOVE THEM! They helped me to get the itch away. The underwear breathe and don't smell. I wear them every day - I've got 5 of them!
- Rik A.

Hey guys! LOVE the briefs. I'm sad I didn't order more then 3. I always had issues with sweat in my underwear but man, this has really helped me a lot. I can't wait to order 5 more to have a full week of these.
- JP

I've tried them on a 10 km walk - no sweaty feeling at all. In fact you don't feel sweaty wearing them all day long!
- Peter V.

Nice fitting underwear. Let me know when you have more colors to offer. Keep up the great work.
- Rich R.

THEY HAVE REAL SILVER IN THEM
The 2 pack arrived yesterday, put them on today and they fit great. Only 1 downside, I work in a sensitive industry, where we are subject to regular scanning with metal detection equipment. I never thought for the life of me that there would be enough silver in this clothing to set off the equipment. But you guys are not kidding around when you say they have real silver in them, I am convinced, worth every penny.
- Brad H.

We are on a mission to empower the everyday hustle of entrepreneurs and creatives, like us, with revolutionary menswear that give confidence to each day.