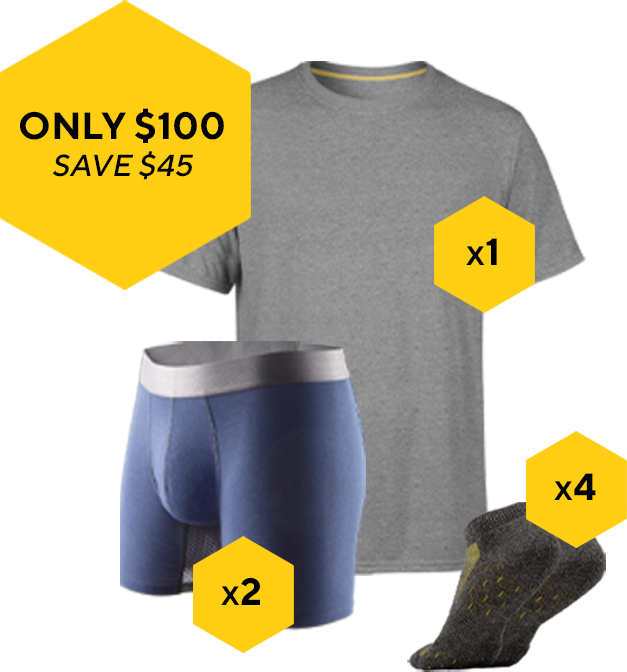 THE LEVEL-UP BUNDLE
- Father's Day Special -
The KG Technical Tee Features:
• Stain resistant exterior - an advanced hydro repellent treatment to help liquids roll right off.
• Silver ionization treatment - a medical grade silver ionization treatment that actively kills bacteria and odour at their source.

The KG Technical Silver Boxer Briefs Features:

• Silver fibre - its antibacterial properties prevent odour building up.

• Air mesh - maximum breathability to maximize your freshness.
• Ultra-soft modal & cotton - softness lasts after repeated washes.
• 3D cutting - prevents boxer legs from rolling up.
The KG Technical Socks Features:
• Anti-odour - treated with the same advanced silver ionization treatment that our shirts undergo to actively kill bacteria and odour at their source.
Looking to add more items to your cart?
Unfortunately, due to the limitations of our website, if you are purchasing a bundle, you are not able to add additional items. If you would like to add items to your order, please place another order and we will refund you the shipping cost and ensure that it is sent in one package. Sorry for the inconvenience!